Five Tips to Prep for the Holiday Shopping Season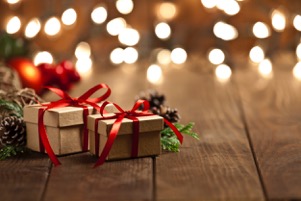 Black Friday will be here in less than two months and it's time to get ready for sales success. With five Saturdays between Thanksgiving and Christmas this holiday season it is an opportunity to attract new customers and retain loyal customers at your storefront and online ecommerce. Are you ready to make big impressions that will deliver the experience they crave that will keep them coming back after the holidays?
It's time to check these five steps off your list:
1. Review Forecasts for Sales Success, Inventory Supplies and Ordering Stock
Evaluate projections made for the holiday season and any changes that may adjust your forecasts. Now is the right time to make any changes to your product and supply orders.
Based on your current trends in sales do you expect volume that is similar, higher or lower?
Do you have new product lines that will require new packaging?
Are you doing any new marketing that will attract new or increased business?
Based on that information, inventory your supplies and meet with your Cogent Sales Representative to map out the best plan for supply replenishment, warehousing and delivery. Define your expected needs and get your stock ordered to ensure everything runs smoothly.
2. Organize Your Supplies
Take a look at your storage space. Once you get your holiday product inventory in, will you have room for supplies and packaging? At Cogent Solutions & Supplies our team will work with you to get your supplies ordered and create a warehousing and delivery plan. We can deliver full stock if you have the space, or develop a plan with you to warehouse supplies and coordinate a delivery schedule around key dates and milestones so you don't run out.
3. Be Ready to Sparkle
Speaking of space, take some time to prep the basics in your store. While inventorying your supplies, why not schedule a deep clean? Move every box, bag or tag to dust out the corners before the season begins. Look at your entire operation and plan how you can kick the season off with a store that is fresh, sparkling clean, and welcoming.
Need to stock up on facility cleaning supplies? Don't forget Cogent Solutions and Supplies can also deliver all of your cleaning products and tools.
4. Want a New Package Presentation? Let's Talk Now!
Want a sharp, new look this holiday season? We can put together an attractive and distinctive kit with branded boxes, bags, ribbons, tags, tissue, tape, stickers, and more detailed elements.
Do you have stocking stuffers and easy gifts for impulse buyers? We have everything you need to help you create a display of pre-wrapped gifts right next your checkout counter for easy sales.
5. Branded Packaging that Creates a Great Online Shopping Experience
With market forecasts estimating a 14% increase in online sales this holiday season, now is your opportunity to wow your customers when they receive a product that showcases your products in a mailer, carton, or shipping box that coordinates with your branding. Cogent Solutions & Supplies can help you design something that leaves an impression that lasts long after the delivery arrives to your customers.
Put your holiday plans in motion now and get ready for a great selling season.