Hand Sanit Aloe 4oz Flip Cap Purell 24/cs 9631-24 GJ
Hand Sanit Aloe 4oz Flip Cap Purell 24/cs 9631-24 GJ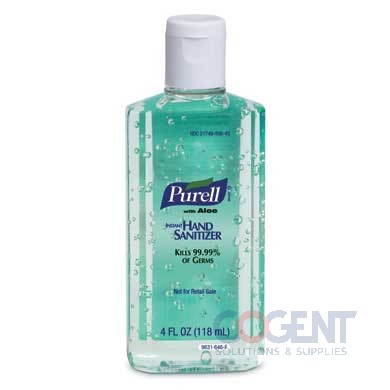 Brand Name:

Purell Advanced

Capacity:

4 oz.

Product Detail:

Flip Cap Bottle
Kills 99.99% of most illness causing germs without damaging skin. Contains aloe & Vitamin E. Formulated with moisturizers and skin conditioners to keep hands soft.
Show you care about the well-being of your team and visitors with PURELL Advanced Hand Sanitizer Soothing Gel with Aloe and Vitamin E
Place PURELL products at desks, in common areas, and in restrooms as part of a comprehensive hand hygiene program.